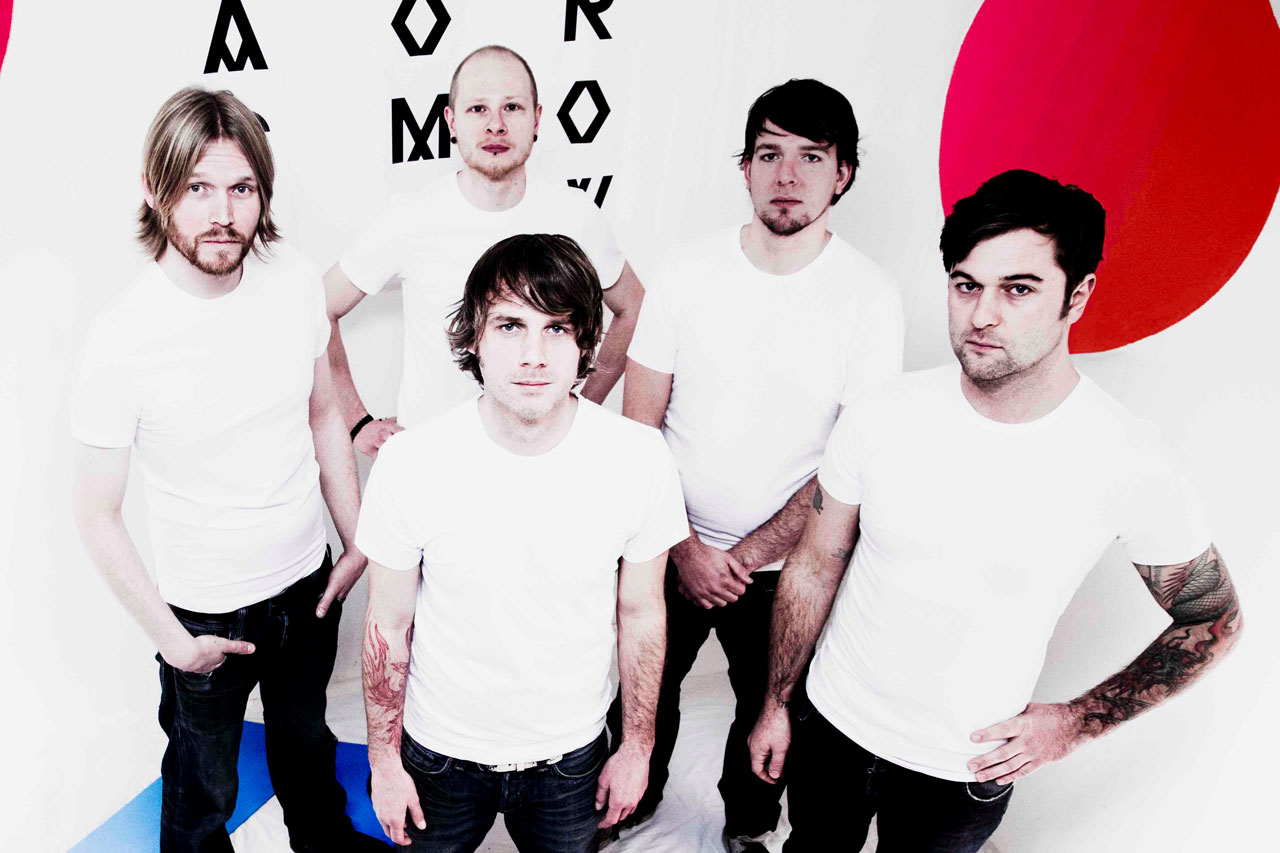 Both influenced by 90′s emo mainstays as Sunny Day Real Estate, Quicksand and At The Drive In as Deftones, Radiohead, Muse and the Foo Fighters, Face Tomorrow have been mastering their skills for over a decade to come to a sound all their own. Their first three albums and most notably their last album In The Dark, released by Excelsior Recordings/V2 in 2008, allowed them to play over 500 shows and brought them through Germany, the UK, Belgium, Denmark, France, Austria, Switzerland, Italy, the Czech republic, the USA and big festivals like Lowlands, Pukkelpop, Paaspop, Groezrock, got them airplay on a.o. Kerrang TV, MTV 2, Jim TV, TMF Belgium. Gaining both a European audience as growing as musicians with every album. In between all this the band recorded a brand new album in the famous Split Second Sound Studios in Amsterdam with producer Jochem Jacobs (mostly known from his band Textures). Jochem succeeded in finally catching the live power and energy of the band on cd. Darius van Helfteren was responsible for the mastering.
The new selftitled album sounds very positive and hopeful compared to the melancholic appropriately titled In the Dark. During the writing process of the latter, both Jelle and Aart lost their father, which of course had a great impact on their life and the lyrics and music of the band. The new album shows a band that has overcome the Dark and is happy to be able to embrace life fully again.
Now the band is excited to get in the van again to spread the Face Tomorrow word throughout Europe & beyond (starting with Belgium & Germany in April and followed by a dutch clubtour in May). The first single The Fix is planned for February 25th and will be followed by the release of the full album on March 25th. Club Rotown in Rotterdam has the honour of the release party a day later, Saturday March 26th.
Genre: Alternative Rock
Gründung: 1997
Herkunft: Rotterdam
Webseite: www.facetomorrow.net
Facebook: www.facebook.com/facetomorrow
YouTube: www.youtube.com/facetomorrow2008